About the Authors
Okay, so for those of you who have read either my books or Josh's you likely know that we are a writing/editing/design/self-publishing team.
Those of you who didn't know, well you do now!
And just to prove it here's a picture of us together, just before we went out for my sister's 21st.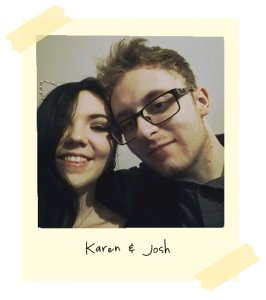 So this website used to be dedicated to just my books, but for financial saving reasons we've decided to partner up and publish together under the same publishing name, which means we're now using the same website.
Hooray!
So I've transferred over the info on Josh's books and all of the info on him. He doesn't really ramble as much as I do, so I elaborated on his words a bit . . . (I'm sure it's fine.)
Anyway, Click below to find out more about the writers!